Welcome to the Metal, Alloy and PUR
"LATVIAN-EU-TRADE"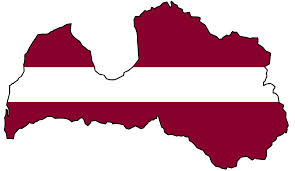 Latvia is a "EU Country" and a "Schengen" member.
And Latvia is a active participant of the "World Trade Organization"
The "LATVIAN-EU-TRADE.EU" success story's, are;
*] developing and producing in Latvia, of a (after market) M1 certificated car seat with integrated safety belt.
This M1 seat's are for minibuses and vans for one of our customers.
*] Developing mold's and producing the metal inserts for a headrest and armrest, M1 tested, for one of our customers.
*] We have on several occasions manufactured test models for the furniture industry, this for customers in the residential furniture industry and disabled transport
*] From design till producing of a Alloy armrest for luxury relax seat for
domestic use.
*] Trade in wood-burning stoves and solid fuel boilers and chimney's to
the Netherlands.
*] Trade and transport to the Netherlands of solid fuel products, like all kind
of firewood, pellets and RUF briquette.
*] You will not find relevant OEM products on our website, it's our Principle by customized projects of our Customers and their requirements.
We have confidential agreements of not shown OEM Products on website.
The "LATVIA-EU-TRADE.EU" can help your company to develop and/or produce your product here in Latvia.
At the moment we have customers in all kind of industry, like; PU parts for the car industry, till complete car-seats. Metal products + powder-coating. PVC products + Design. Alloy products + mold design. Furniture industry and more.
Latvia is well known for there metal, and this is a opportunity we use.

Development + 3D CAD design. Packing + transport, included all documents. From idea till end product. We cooperate with a top a industrial designer, who can help you to develop your proto-models till your product And we as the "Latvian-eu-Trade" will help you till your end product is delivered at your place.
The role of the "Latvian-EU Trade" is to oversee the processing of your order. The "Latvian-eu Trade" organization will help you with contracts where needed.Transport of Latvia to the Netherlands is not the problem, from door to door.
And we use the 'SIX SIGMA' methods where needed.

Also in our own program we have our own designed wood-burning stove, the "Thermo-Bull".


The trading history between the Netherlands and Latvia has already more than 800 years old,
partly because of the "Hansa" cities, see the book "Beyond Traditional Borders"


At the moment we have customers in all kinds of industry, for instance:
- PU parts for the car industry and fully completed car-seats;
- Metal products and powder-coating;
- PVC products and design;
- Alloy products and mold design;
- Furniture industry;
- Development and 3D CAD design.
- Packing and transport, including all the documents.