THERMO–BULL "ENERGETIC"
THE "TB7/12AC"
7 TILL 12 KW
150 MM 90 DGR. CHIMNEY
WITH ADJUSTMENT VALVE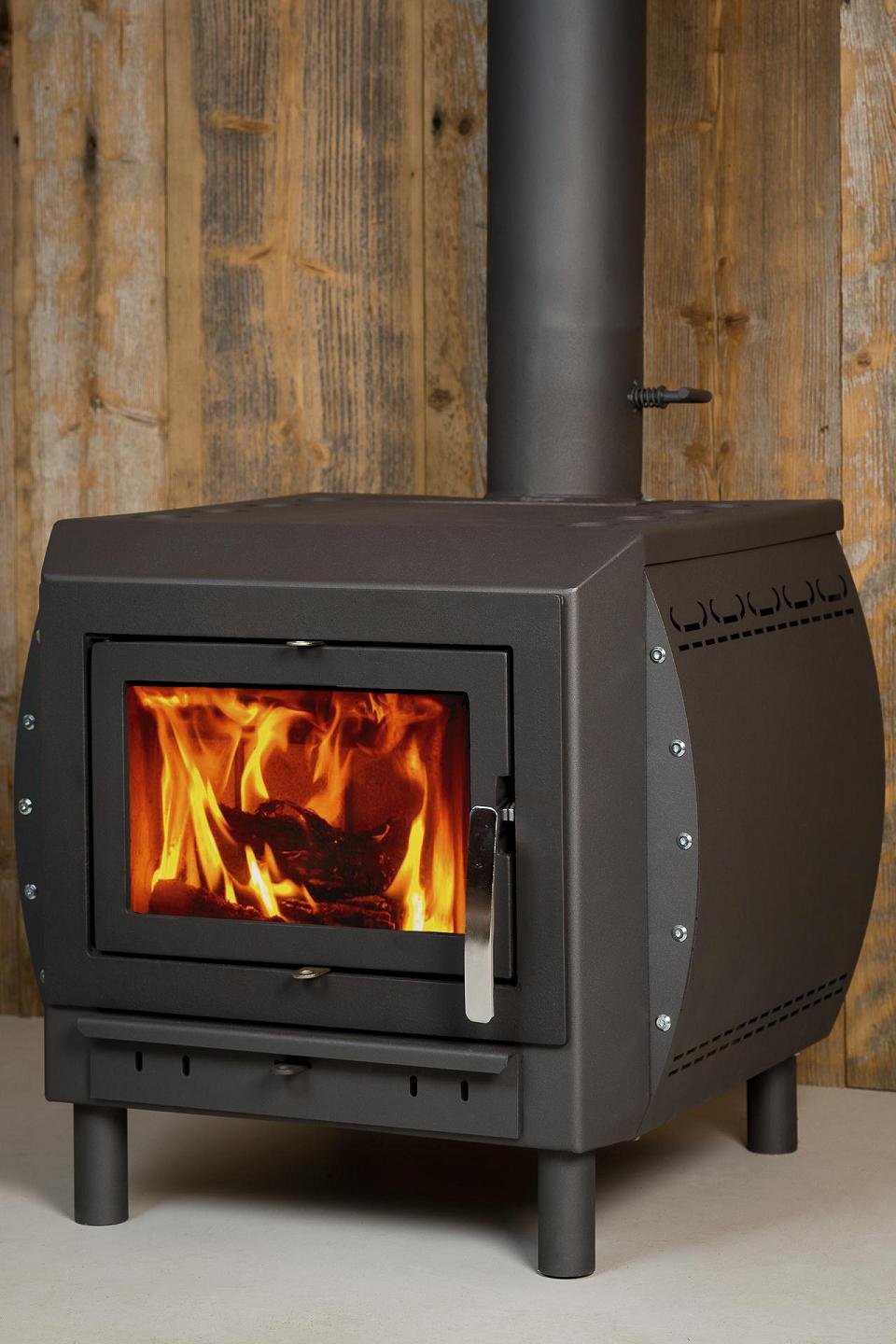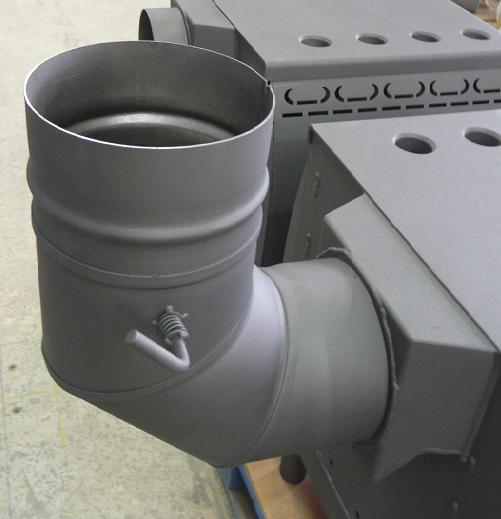 THE "THERMO-BULL" WOOD BURNING STOVES FIT IN ALL KIND OF ROOMS.
WHY NOT YOURS?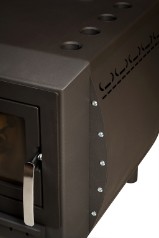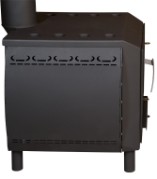 Wood Stoves from "THERMO-BULL"
The traditional pot stove is a thing of the past today's wood stoves feature improved safety and efficiency.
They produce almost no smoke and have minimal ash. Require less firewood, They can be sized to heat a
family room or small cottage, or a full-sized home. The best choices are appliances labeled by the Underwriters
Laboratories testing for safety the EN13240 norm. They should also be certified to low-emission according to
EU standards. While older uncertified stoves and fireplaces release 40 to 60 grams of smoke per hour;
new EU-certified stoves produce only 2 to 5 grams of smoke per hour.
Why to use a wood burning stove?
This is a very good question;

Burning of wood is real. There is nothing like the ambiance and radiant warmth of burning wood - whether it's
at a campfire or a cook-out, on a fireplace hearth, or in a wood burning stove. It's a fundamentally creative exercise.
Every fire is different, every day. It requires effort and thought to burn wood (you don't just click a remote control
or a wall switch and forget about it). Burning wood brings you closer to nature and the environment.
Wood is a renewable energy resource and burning wood is an economic and efficient use of the earth's energy.
FOR MORE INFO; www.thermo-bull.com